Coronado Inspired Ways to Enjoy the Fall with Kids
Fall into Fall with these Family Friendly Activities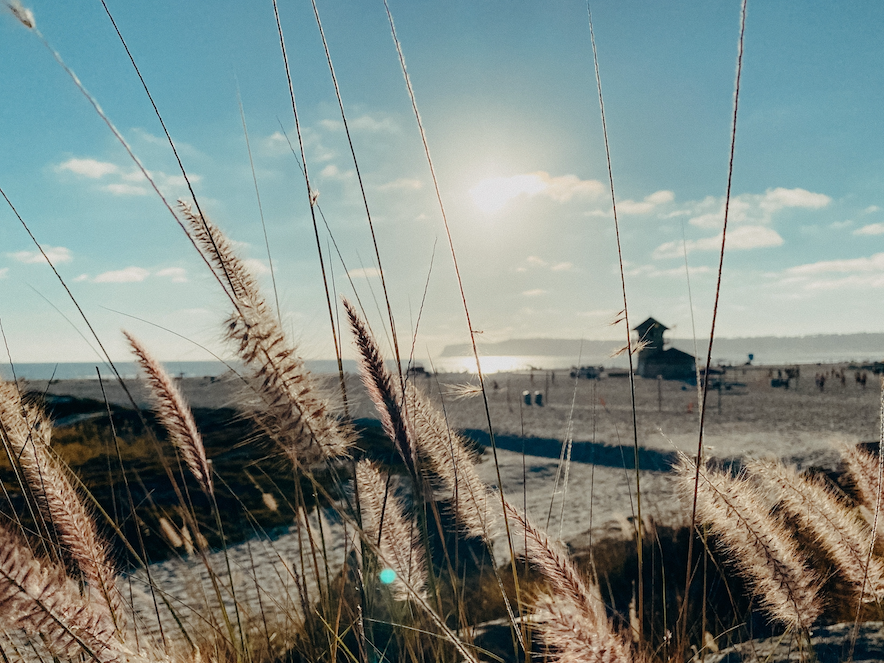 Autumn is a wonderful time to explore Coronado with your children. Beaches, gardens, and festivals are just a few ways to satisfy your hunger for adventure while creating memories that last a lifetime. Now's the time to plan those special days together, not only for fall but for all four seasons.
It's true; COVID-19 has put a damper on some indoor activities. But with so many COVID-safe things to do in Coronado and pleasant autumn weather, you can capture priceless pictures of your kids.
Check out these inspiring ways to enjoy Coronado with your children.
Hiking Trails and Nature Parks
Source
In and around Coronado, you'll discover many gardens, green spaces, and hiking trails where you can spend a few hours or the whole day. Talk to your children about the importance of native flowers and shrubs, and the types of insects you might see.
Spreckels Park is in the center of Coronado at 7th Street and Orange Avenue. With playground equipment and a large gazebo to host summertime concerts and other events, this 8-acre park is a nice place to let your kids run around and burn up some energy.
Torrey Pines State Nature Reserve, on the cliffs above the beach, spans 1,750 acres. This coastal wilderness features pine forests, sandstone canyons, and several trails with easy walking paths for the kids (bring water and a few snacks to keep them happy). Take in the breathtaking view of the Pacific Ocean; it's all free.
Coronado Tidelands Park is a great spot for picnicking, bike riding, rollerblading, and playing a game of softball. With breathtaking views of the Coronado Bridge, this kid and pet-friendly area has plenty of parking, too.
Biking
Hitting the bike trails is another way for you and your children to exercise, breathe fresh air, and enjoy Coronado's natural scenery. Bring your own set of wheels or rent a bicycle to tour the island's somewhat-flat terrain. For something different, rent a golf cart to travel the beaches and trails.
Beaches
Coronado has its share of large, clean beaches for you and your children to enjoy. The average temperature in autumn is 80 degrees, perfect for a picnic. So pack your kids' favorite beach toys, and don't forget the sunscreen! When the tide is low around rocks and crevices, you might see ocean treasures like seashells, sand dollars, small fish, and hermit crabs.
Check out these sandy places for your next outing.
Coronado Beach is along Ocean Boulevard at Isabella Avenue. At the north end of the beach is Sunset Park where dogs can run free on Dog Run Beach.
Glorietta Bay Park Beach (1834 Strand Way) has a nice view of the San Diego-Coronado Bridge. This city park features a small beach on the San Diego Bay section of Coronado for swimmers and sunbathers.
Silver Strand State Beach is situated about 4½ miles south of Coronado Village. Follow the underpass to the beach and picnic areas.
Ferry Landing Marketplace shows off a sandy beach area next to a thriving fishing Pier. Beautiful views of downtown San Diego and peaceful bay waters are meant to be enjoyed.
Water Fun​​
Boats and marinas make coastal areas come to life. Get close to nature by embracing the Pacific Ocean, its bays, and inlets.
Jump on a boat and get to the Coronado Ferry Landing. Rent bicycles, surreys, paddleboards, and kayaks -- just go exploring! Enjoy a 20-minute ferry boat ride to see the San Diego skyline and Coronado bridge. Take pictures of your kids having a great time on land and sea.
Surfing lessons are a cool thing for older kids to do. The Coronado Surfing Academy provides professional instruction, a soft surfboard, and a full-body wetsuit. Sessions are 90 minutes long (with at least 60 minutes in the water), and prices vary based on how many people are in the group.
Adults and older kids can stand up and ride a paddleboard in the calmer waters of Coronado's inlets. Standup Paddleboard Tours offers rentals for learning how to catch waves.
Good Times Await!
Not too hot, not too cold -- the autumn weather is perfect in Coronado. Take the kids on a bike ride, apple picking, for a walk along the beach, to a theme park, holiday event … or just for a walk in the park. Every day you spend connecting with your children (and enjoying your own second childhood) is a good day.
Brandon Michaels is a dad, freelance writer, and landscape designer from the mountains of California. In all his work, his goal is to get people off their couches and into nature. He loves all things natural: gardening, hiking, even feeding his local raccoons.