Clean and Safe Coronado
COVID-Safe Things to Do While You're Here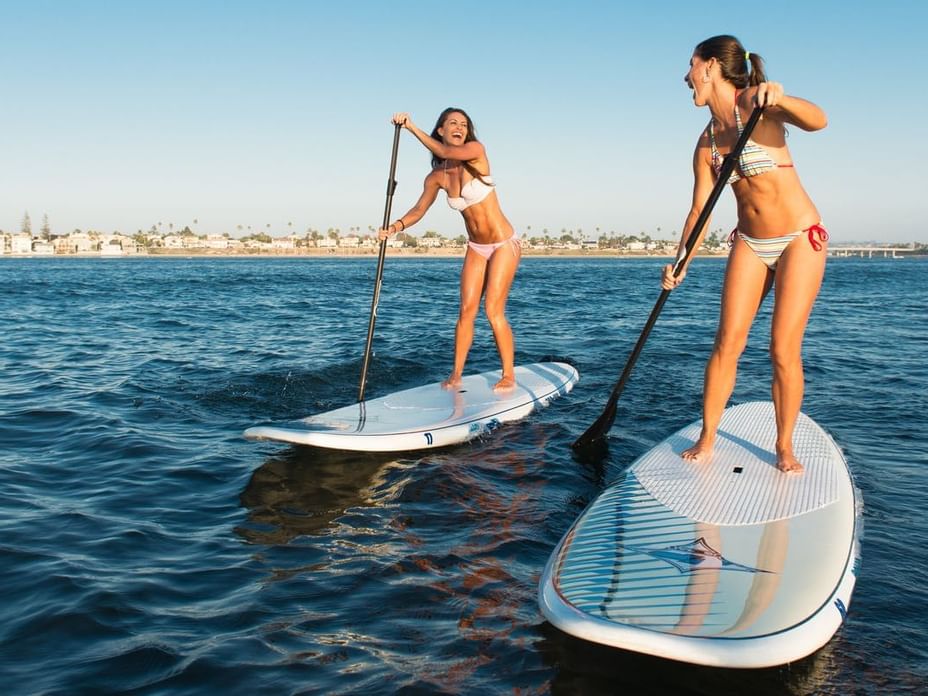 The current pandemic situation has surely changed the way we travel and explore the city. With Fall rolling around, now is the best time to enjoy the city's attractions, especially since majority can be explored outside. We've listed out a few of the many things you can do safely while visiting Coronado.
Get to the Waters
From surfing and SUP, to boating and fishing, the waters will keep you going out for more. It's the perfect little adventure where you can stay socially distanced while having a blast with your "COVID-Circle". Take a quick walk down Seaforth Boat Rentals or stop by Little Sam's, which is right next door, and rent your gear.
Outdoor Dining
Walk the village and find your way to the plethora of restaurants on Orange Avenue, many in which have created a safe, outdoor patio to dine in. From swanky happy hours to sommelier-selected wines, you're sure to find a setting to suit your every mood. Pro tip: Make reservations as some are still operating on limited seating.
Shop the Shops
Orange Avenue offers true boutique charm - from gifts to gourmet, stationary to souvenirs, vintage to the latest trends, there's over 50 stores to explore. If you're looking for more, take a quick ride down to the Coronado Ferry Center. With plenty more shops and restaurants are available and the view of the skyline is spectacular.
However you choose to spend your days in Coronado, make it memorable. Keep your distance to be safe, and be sure to take selfies and photos with your mask on for posterity. After all, this pandemic won't last forever.