A Seasonal Celebration on the California Coast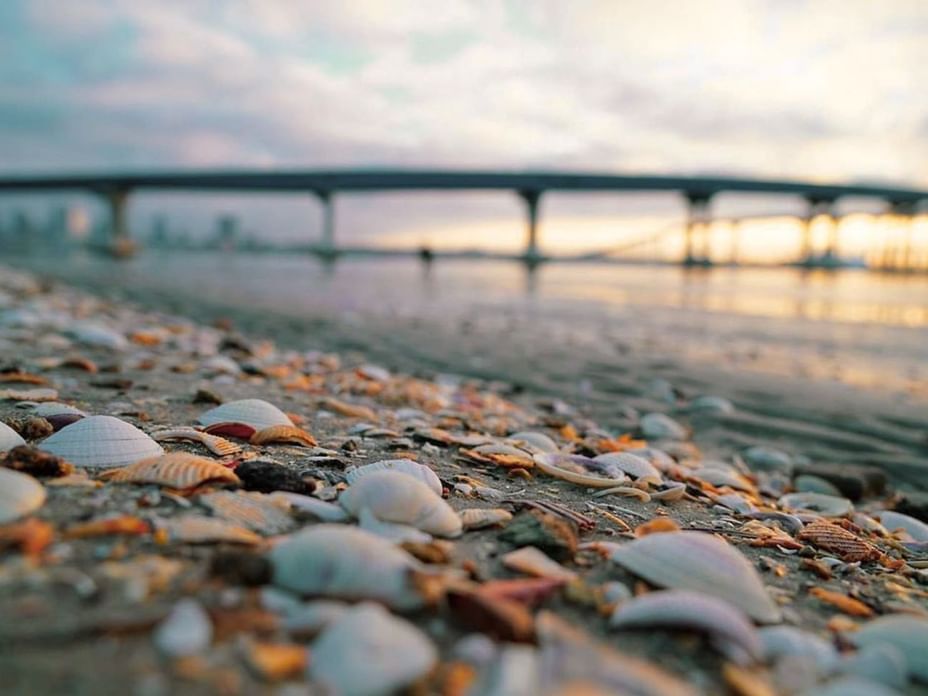 Coronado Island is a sight to behold as it goes vivid with leaves of red, yellow and gold. Our island is known to delight autumn visitors with the scenery of the idyllic fall season, right in the midst of sunny Southern California. Gather with family, relax and rejuvenate with friends, and indulge in the quaint shopping and award winning restaurants. Nestled just across the bay from San Diego, Coronado offers a unique blend of natural beauty, plenty to see and do, and a welcoming small-town atmosphere.
1. Perfect Weather
While many parts of the country are cooling down, Coronado enjoys a mild and pleasant climate. With daytime temperatures ranging from the mid-60s to the mid-70s°F (around 18-24°C), you can comfortably relax, play and explore.

2. Tranquil Beaches
Enjoy our pristine beaches, without the crowds. Savor the spaciousness and stroll along the shoreline, or have a peaceful picnic outdoors. The warm autumn sunsets over the Pacific Ocean create a magical backdrop for a romantic evening on the beach.

3. Fall Foliage
While California may not be famous for its fall foliage like New England, Coronado still offers its own brand of autumn beauty. The palm-lined streets and lush parks showcase the changing colors of the season, with leaves turning shades of red and orange. Come alive with a walk or bike ride through the town's pedestrian friendly, tree-lined avenues

4. Get Outside
Fall is an ideal time to explore Coronado's outdoor activities. Whether you're a water sports enthusiast, a hiker, or a golfer, there's something for everyone. Try paddleboarding or kayaking in the calm bay waters, take a scenic hike in the nearby Cuyamaca Rancho State Park, or play a round of golf at the world-class Coronado Golf Course. Discover the view of the San Diego Skyline shimmering across the pacific on a cool evening stroll.

5. Culinary Delights
Coronado boasts a vibrant culinary scene that comes alive in the fall. Local restaurants embrace the season by offering seasonal dishes featuring farm-fresh ingredients. Enjoy a cozy meal at one of the charming downtown eateries, where you can savor seafood caught daily or indulge in delicious seasonal treats.

6. Iconic Landmarks
Step into the 1800s and explore historic landmarks, renowned architecture, and legendary restaurants and hotels that have been enjoyed by Hollywood Stars, Presidents and World Leaders. Coronado's landmarks and attractions are perfectly preserved to show off the character and timeless elegance of this beloved resort town.

7. Festivals and Events
Coronado hosts several fall festivals and events that add a special touch to your visit. The Coronado Island Film Festival is 5 days of indie films, premiers, after parties, and an awards gala. The festival will run from November 8-12, 2023, but if you must miss this fun, you can plan your visit for one of their monthly classic films screening series year round!

Whether you're looking for a romantic escape, a family adventure, or a solo retreat, Coronado has something for everyone to enjoy in the fall. So, pack your bags and prepare to experience the magic of autumn on the island.
Photo captured by Aneli Ilena.