Coronado Municipal Golf Course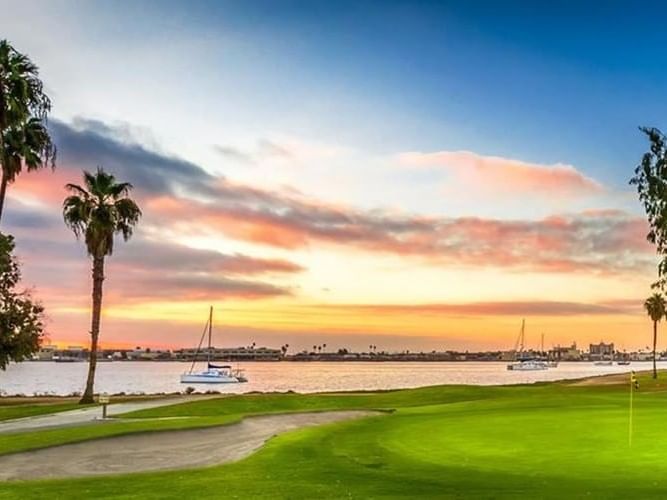 Opened in 1957, Coronado Municipal Golf Course reigns as one of the finest public golf courses in the nation and is located just minutes from downtown San Diego. The course measures 6,590 yards from the blue tees and is a par 72. Immaculate greens, wide inviting fairways and dramatic views coupled with incomparable weather make Coronado a must play for all golfers year round.
Coronado Golf Course's scenic Feast & Fareway restaurant offers breakfast, lunch, happy hour and dinner options with views overlooking the golfing greens, glittering bay and iconic Coronado Bridge.
2000 Visalia Row 92118 Coronado United States
Monday5:30-8pm
Tuesday5:30-8pm
Wednesday5:30-8pm
Thursday5:30-8pm
Friday5:30-8pm
Saturday5:30-8pm
Sunday5:30-8pm