Garage Buona Forchetta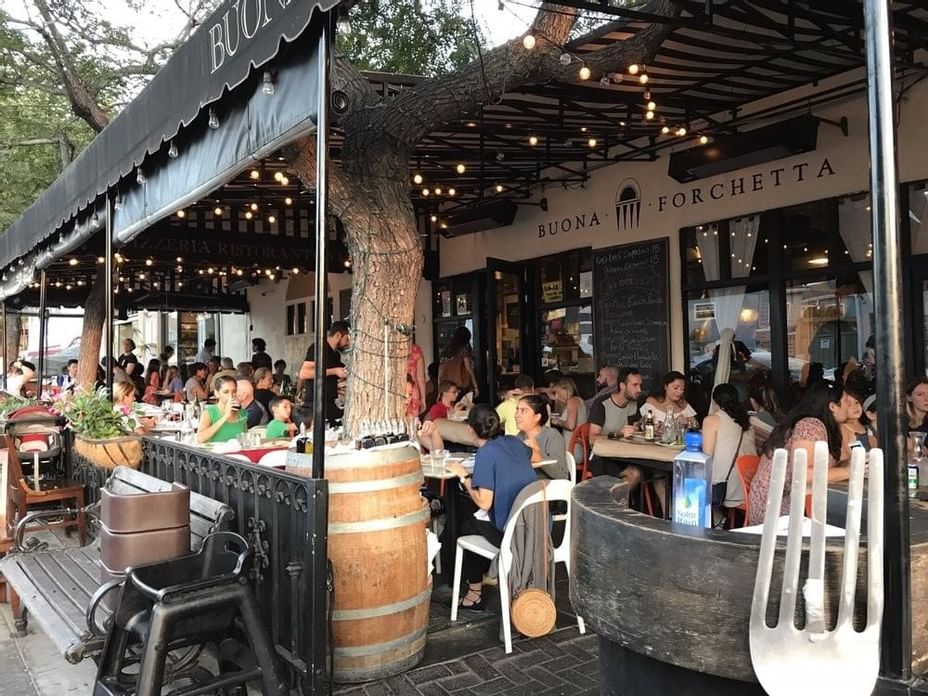 Garage Buona Forchetta is an Italian casual dining hot spot on beautiful Coronado where friends and families come to enjoy savory foods and wonderful wine. Our menu caters to all palates and is sure to provide something even the pickiest eater will appreciate.
We specialize in authentic Neapolitan pizzas, using our custom-made wood-fired pizza oven direct from Italy. We also serve classic Italian cuisine such as pastas, salads, appetizers and delectable desserts.
1000 C Avenue 92118 Coronado United States